Drager Mcable Mainstream CO2
---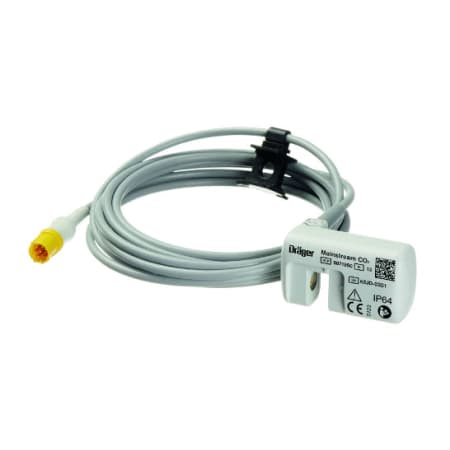 PRODUCT DESCRIPTION
The Infinity® MCable™-Mainstream CO2 uses infrared absorption technology to make mainstream CO2 measurements. It measures both end-tidal and inspired CO2 and calculates the respiratory rate from the CO2 waveform – at the bedside and on transport. The values are displayed displayed on the Infinity M540 or the Evita® Infinity V500.
---
* * * We do not provide equipment for home use * * *
Need help requesting a quote or have additional questions ? Let us know! Call us at 1.800.248.5882 or you can SEND US AN EMAIL
Be sure to SUBSCRIBE to our monthly equipment email to always stay up to date with special offers and new equipment arrivals.