Hospira PCA 3 Infusion Pump
---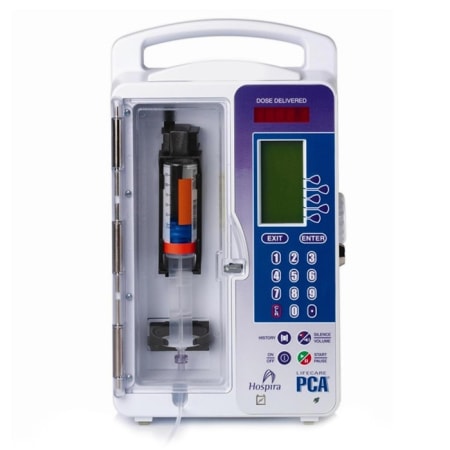 PRODUCT DESCRIPTION
The LifeCare® PCA 3 Infusion System is the newest Hospira LifeCare® PCA device. This infusion system can be used in a wide range of clinical settings including but not limited to:
General Floor
Labor/Delivery/Post Parturm
Burn Unit
Medical/Surgical
Operating Room
Oncology
Pediatrics
The primary feature of the PCA 3 is the bar code reader, which is designed to automate drug identification. The system is capable of the following modes of delivery: PCA Only, Continuous Only and PCA+ Continuous.
We have quality IV Poles available for all infusion pumps.
---
* * * We do not provide equipment for home use * * *
Need help requesting a quote or have additional questions ? Let us know! Call us at 1.800.248.5882 or you can SEND US AN EMAIL
Be sure to SUBSCRIBE to our monthly equipment email to always stay up to date with special offers and new equipment arrivals.