Blue Chip Power Pro Elite 9500 Mattress
---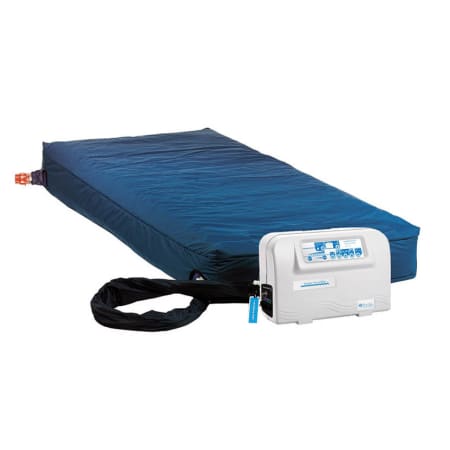 PRODUCT DESCRIPTION
Med One Group now offers rentals of the Blue Chip Power Pro Elite. The Power-Pro™ Elite Alternating Pressure Air Mattress System with Gentle Low Air Loss combines two clinically effective therapies: True Low Air Loss and Alternating Pressure, in a portable system. An optional pulsating low air loss therapy feature is available. The mattress utilizes 18 independent 9'' deep air cells to provide proper pressure redistribution. It is available in three models to fit the most popular bariatric bed frames. The Power-Pro VW Elite fits 35", 39", 42", 48" and 54" bed frames.
---
* * * We do not provide equipment for home use * * *
Need help requesting a quote or have additional questions ? Let us know! Call us at 1.800.248.5882 or you can SEND US AN EMAIL
Be sure to SUBSCRIBE to our monthly equipment email to always stay up to date with special offers and new equipment arrivals.