IV Pump Rentals: The Key to Flexible Infusion Therapy Solutions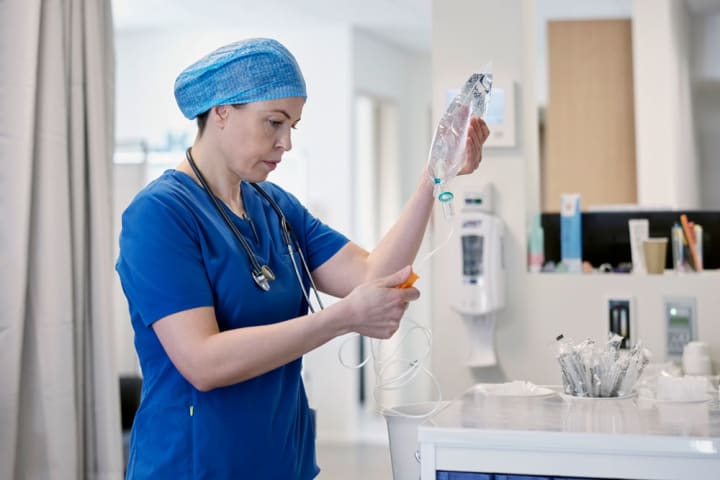 Infusion therapy is critical in most healthcare settings, but finding the right equipment can be challenging. Providers need reliable, customizable, and cost-effective equipment. And traditional purchasing options don't always meet those needs.
That's where infusion pump rentals come in. By renting IV pump machines, healthcare providers gain maximum flexibility and can ensure they have the right equipment for every patient and situation.
Let's explore the key benefits of IV pump rentals and how they help healthcare providers deliver high-quality patient care.
Cost Savings
One of the most significant benefits of infusion pump rentals is the cost savings they offer. Purchasing infusion pump machines can be expensive, and many providers simply can't afford to invest in new equipment whenever needed.
Medical equipment rental allows providers to get the necessary equipment for a fraction of the cost of purchasing new equipment. This cost-effectiveness frees up budgets for other critical needs, including staffing and supplies.
Equipment Reliability
Infusion pump rental companies are committed to providing high-quality equipment for their customers. They ensure that all pump machines undergo rigorous testing and maintenance procedures before and after each use to guarantee reliable and risk-free equipment. The reliability of IV pump rentals is essential for maintaining the health and safety of patients, ensuring that infusion therapy is delivered correctly and on time.
Customization
Infusion therapy is not one-size-fits-all. Patients have unique needs that may require specific types of infusion pumps or programming. IV pump rentals allow providers to customize their equipment to meet these needs. Plus, rentals allow providers to try out new equipment before investing long-term. This customization can lead to better patient outcomes and higher satisfaction rates.
Variety of Products
Infusion pump rental companies provide various infusion pumps for multiple applications. The products available include PCA, syringe, volumetric, and ambulatory pumps, each designed to meet specific infusion therapy needs.
Renting IV infusion pumps allows healthcare providers to diversify their infusion therapy plans and stay competitive in the market by offering more treatment options to their patients.
Latest Technology
Infusion pump technology constantly evolves, making it difficult for providers to keep up. With IV pump rentals, providers can access the latest technology without purchasing new equipment. This ensures patients receive the highest-quality care possible, and providers can stay on the cutting edge of treatment options.
Expert Technical Support
IV pump rental companies have experienced technicians ready to provide assistance, advice, and training on how to use the pumps correctly. Their knowledge of different equipment is valuable for healthcare providers seeking to improve the quality of patient care, reduce costs, and optimize infusion therapy outcomes.
With expert technical support staff, healthcare providers can focus on providing high-quality patient care without worrying about equipment management.
Maintenance
Maintenance for infusion pumps can be complicated and time-consuming. IV pump rentals often come with full-service maintenance, including routine maintenance and repairs. This ensures that equipment is always in good working order and minimizes downtime for providers.
Short-term or Long-term Medical Equipment Rental
Not all patients require long-term infusion therapy. Some patients may only require a few days or weeks of treatment. IV pump rentals are an excellent option for short-term needs, allowing providers to have reliable equipment on hand without purchasing equipment that may go unused for long periods.
Factors to Consider When Searching for a Trustworthy Infusion Pump Rental Company
When searching for a trustworthy IV infusion rental company, it's essential to consider several key factors.
First and foremost, the company must have a proven track record of providing high-quality equipment that meets industry standards. They should have a history of working with reputable manufacturers and using top-of-the-line equipment to ensure patient safety and comfort.
Another crucial factor to consider is the company's customer service and support level. The rental company should have a responsive and experienced team of professionals who can assist and guide the rental process. This includes helping with equipment setup and troubleshooting any issues arising during use.
Choosing a rental company that offers flexible rental options to meet your specific needs is also essential. This includes renting equipment for short-term or long-term periods, accessing various equipment models and sizes, and offering multiple payment options that fit your budget.
And finally, when choosing an IV infusion rental company, it's vital to consider their overall reputation within the industry. Take the time to research the company and read reviews and testimonials from other healthcare providers who have used their services. By doing so, you can gain insight into the company's reliability, professionalism, and commitment to quality.
IV pump rentals are an excellent solution for healthcare providers seeking flexible, cost-effective infusion therapy options. Rentals offer customized equipment, variety, access to the latest technology, and full-service maintenance and support. Plus, they are an excellent option for short-term needs. By renting infusion pumps, providers can deliver the highest-quality patient care while saving money, improving flexibility, and staying competitive.
Contact Med One today to learn more about our IV pump rental options and how we can benefit your healthcare practice.