The Biggest Healthcare Technology Trends in 2023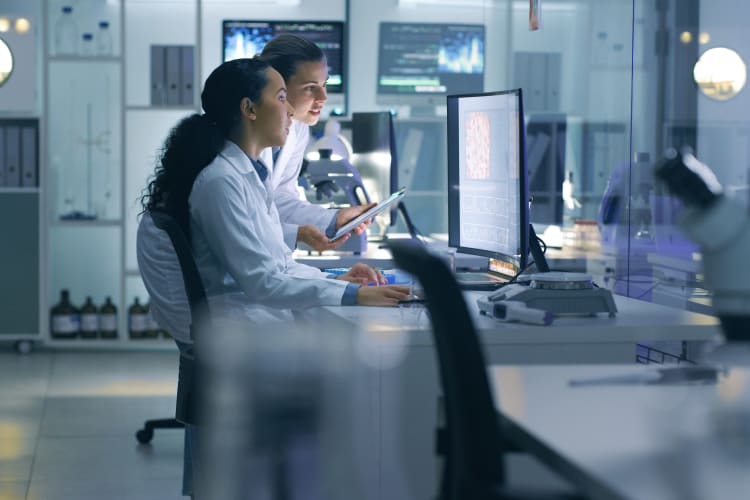 Healthcare and the way we view medicine evolve naturally. With rapid technological advancements, these two sectors create unique solutions and offer enhanced patient services. Below, we discuss a few technology trends you can look forward to this year.
Increase in Demand for Telehealth
Telehealth became a more in-demand option through the COVID-19 pandemic and beyond, reducing the need for patients to visit their providers in person. The convenience and flexibility these features offer patients and providers contribute to the expectation that this healthcare technology trend will rise in demand in 2023 and make a home for itself in the ways people seek modern medicine.
There are many things a patient may need services for, and this digital avenue enables them to seek out their providers' services without leaving their homes, depending on the case.
Remote Patient Monitoring
With the implementation of more advanced healthcare technology, providers are opening doors to remote patient monitoring. This service allows more immediate access to higher-risk patients while streamlining the providers' ability to offer care and send orders to overseeing nurses or on-site assistants.
Remote patient monitoring is feasible when a primary care doctor is out of the office but remains responsible for their client's charting experiences. Every provider who offers care to their patients can access the files and stay up to date on the most appropriate care measures with the help of digital monitoring.
Patient Experience Enhancement Through Digitization
Enhancing patient experiences with online portals and full access to their files can improve how they manage their health, offering providers one clean and concise space to house data and information.
Digitization is another excellent opportunity for billing and coding specialists to refine their accounting abilities. Organizations can expect increased paid bills with a more streamlined, enhanced patient experience.
Greater Use of AI in Healthcare
Artificial intelligence is breaking barriers in almost every industry, and in 2023, we can expect to see AI pave new paths with healthcare technology trends. AI provides medical billing and coding with increased performance and access, making these processes more straightforward for companies and patients. AI advances rapidly and creates valuable connections between mass quantities of patient data.
AI also makes its way into patient monitoring processes by gathering and converting critical data from patient devices. Artificial intelligence, in tandem with remote monitoring, makes medical equipment more accessible and easier to understand. Better machines mean better access to immediate data and patient needs, resulting in better patient care.
Partner with Med One Group today to learn more about what's in store for 2023 and the medical device industry!