Curlin Medical Painsmart IOD PCEA Pump
---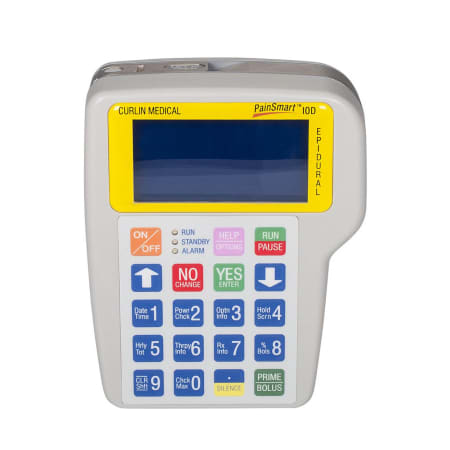 PRODUCT DESCRIPTION
The PainSmart IOD (Information on Demand) is a unique electronic infusion device that is capable of delivering PCA, PCEA, and Subcutaneous infusions while improving outcomes and reducing costs. It also allows multiple pain management flexibility to meet your specific needs.
We have quality IV Poles available for all infusion pumps.
---
* * * We do not provide equipment for home use * * *
Need help requesting a quote or have additional questions ? Let us know! Call us at 1.800.248.5882 or you can SEND US AN EMAIL
Be sure to SUBSCRIBE to our monthly equipment email to always stay up to date with special offers and new equipment arrivals.