Medfusion® 3500 Syringe Pump
---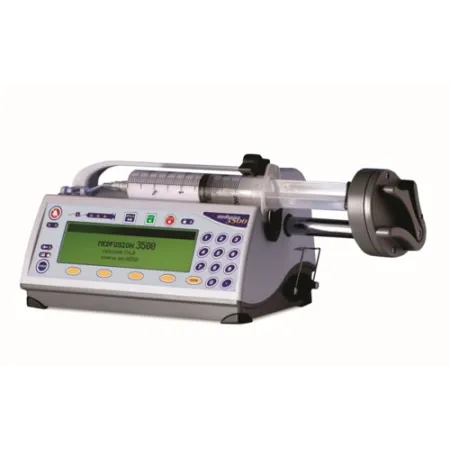 PRODUCT DESCRIPTION
The Medfusion® 3500 syringe pump is chosen by the top pediatric and general hospitals for arterial, epidural, enteral, intravenous, spinal and subcutaneous medication delivery. The Medfusion® syringe pump was designed for the administration of fluids requiring precisely controlled infusion rates. It is widely recognized for its accurate medication delivery to patients in critical care units, including neonatal and pediatric intensive care.

Medfusion® 3500 syringe pumps automatically detect syringe sizes from 1 mL to 60 mL including intravenous and enteral syringe types from the most common manufacturers. The Flow Sentry ™ occlusion detection offers adjustable sensitivity and alerts the clinician quickly in the event of an occlusion. As defined by the Institute of Safe Medical Practices (ISMP) and other safety agencies, Medfusion® syringe pumps, when used with the PharmGuard® Medication Safety Software, is a truly "smart" pump system.
We have quality IV Poles available for all infusion pumps.
---
Related Blog Article
• 4 Signs to Renew Your Medfusion Equipment Rental
---
* * * We do not provide equipment for home use * * *
Need help requesting a quote or have additional questions ? Let us know! Call us at 1.800.248.5882 or you can SEND US AN EMAIL
Be sure to SUBSCRIBE to our monthly equipment email to always stay up to date with special offers and new equipment arrivals.