Viasys 3100 B Oscillator Ventilator
---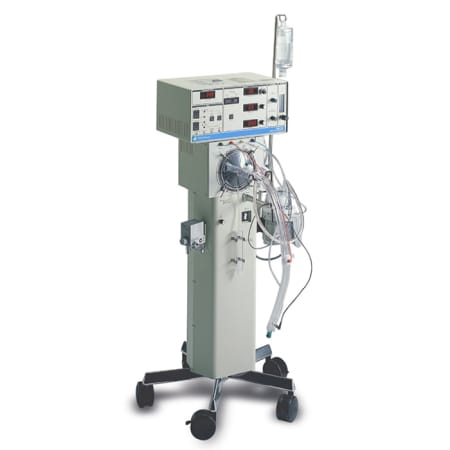 PRODUCT DESCRIPTION
The 3100B High Frequency Oscillatory Ventilator enables adults and children weighing more than 35 kg to receive high-performance ventilation. Based on the established technology of the 3100A Ventilator, the 3100B HFOV adds the enhanced performance capabilities necessary for adult ventilation. It also provides great ventilation support and continuous distending pressures to recruit and normalize lung architecture.
---
* * * We do not provide equipment for home use * * *
Need help requesting a quote or have additional questions ? Let us know! Call us at 1.800.248.5882 or you can SEND US AN EMAIL
Be sure to SUBSCRIBE to our monthly equipment email to always stay up to date with special offers and new equipment arrivals.