Blue Chip 9800 Power Turn Elite Mattress
---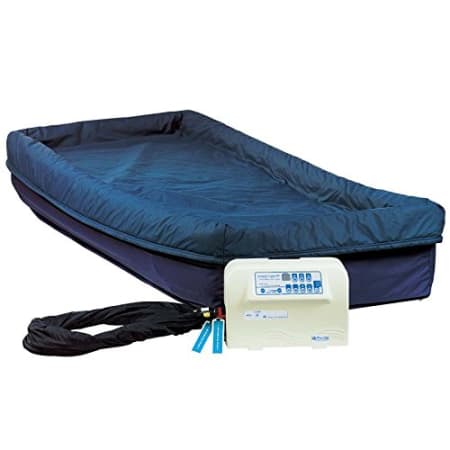 PRODUCT DESCRIPTION
The Blue Chip 9800 Power-Turn Elite Mattress is designed to fit all standard hospital beds. It features 18 independent 9" deep ventilated cells with lasered air holes. The mattress has a weight capacity of 850 pounds and a Full, Left or Right Turn mode is offered with either a 25º Small Turn or a 40º Big Turn.
---
* * * We do not provide equipment for home use * * *
Need help requesting a quote or have additional questions ? Let us know! Call us at 1.800.248.5882 or you can SEND US AN EMAIL
Be sure to SUBSCRIBE to our monthly equipment email to always stay up to date with special offers and new equipment arrivals.