Blue Chip GRZ 3608P Self Adjusting Air Mattress
---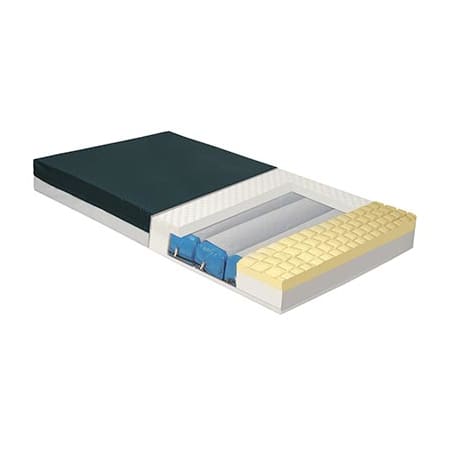 PRODUCT DESCRIPTION
Blue Chip Medical's innovative GRZ™ self-adjusting air mattress replacement system helps provide effective pressure redistribution to reduce interface pressures by dynamically adjusting to body weight and movement. The GRZ can be rented as a non-powered mattress or as a powered mattress with an optional alternating pressure control unit. The mattress uses nine individual dynamic self-adjusting air sectors to redistribute pressure for optimal outcomes. It also can be modifed into a bariatric mattress that supports patient weights up to 1000 lbs.
---
* * * We do not provide equipment for home use * * *
Need help requesting a quote or have additional questions ? Let us know! Call us at 1.800.248.5882 or you can SEND US AN EMAIL
Be sure to SUBSCRIBE to our monthly equipment email to always stay up to date with special offers and new equipment arrivals.