GE Giraffe Shuttle Cart
---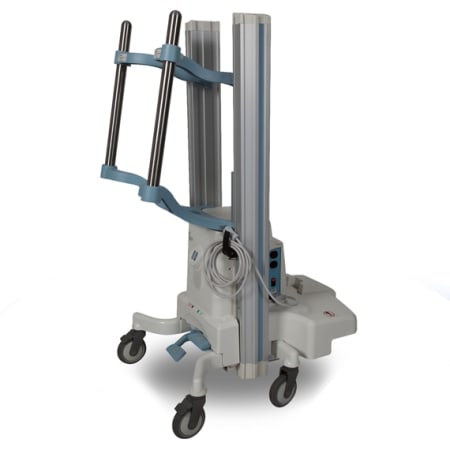 PRODUCT DESCRIPTION
The Giraffe Shuttle provides seamless continuity of care when transporting infants from one care area to another. With the Giraffe Shuttle, you no longer need to move babies to and from a transport incubator. This helps reduce the potential for clinical problems that can result from interrupted patient regulation, touch, handling and movement.

The Giraffe Shuttle connects smoothly with any Giraffe or Panda bed. In addition to its clinical advantages you save time spent on transferring a baby from one bed to another. Overall the Giraffe Shuttle provides a greater peace of mind to caregivers and parents to know the baby is fully supported.
---
* * * We do not provide equipment for home use * * *
Need help requesting a quote or have additional questions ? Let us know! Call us at 1.800.248.5882 or you can SEND US AN EMAIL
Be sure to SUBSCRIBE to our monthly equipment email to always stay up to date with special offers and new equipment arrivals.