KAP Medical K-3 OEM Mattress System
---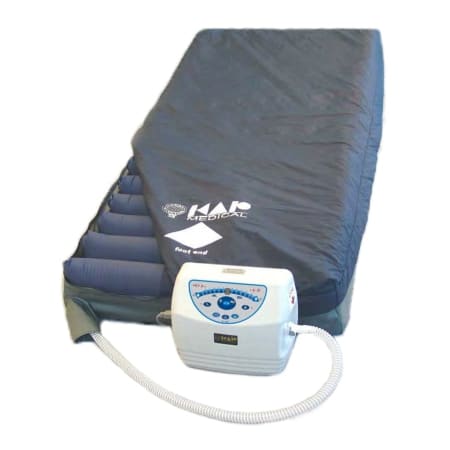 PRODUCT DESCRIPTION
The Kap Medical K-3 OEM Mattress System is a Therapeutic Support Surface which delivers Pulsation Therapy and Micro-climate. This True Low Air Loss system has five pressure zones for optimal pressure redistribution. The Control Unit is lightweight and quiet. Each Kap Medical mattress from Med One comes equipped with Smart Support Surface technology that provides Real Time Pressure Monitoring.

Additional features include:

Powerful 1275 Liters of air per minute control unit
State of the art Micro Controller with Real Time Pressure Monitoring
Weight based system for air support setting
Fixed pulsation therapy cycle
Easy to use control panel
Lock out control
Superior micro-climate
---
* * * We do not provide equipment for home use * * *
Need help requesting a quote or have additional questions ? Let us know! Call us at 1.800.248.5882 or you can SEND US AN EMAIL
Be sure to SUBSCRIBE to our monthly equipment email to always stay up to date with special offers and new equipment arrivals.