Stryker Secure II Hospital Bed
---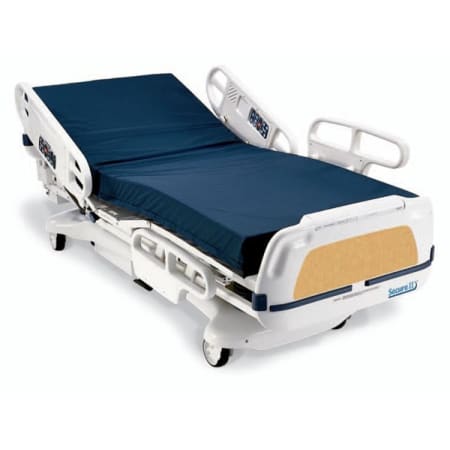 PRODUCT DESCRIPTION
The Stryker Secure II bed frame is a full featured and flexible bed frame that is fully customizable. The Secure II offers many features that provide the patient and caregiver with ease of care and comfort.

Responsive engineering over time has resulted in a med/surg bed that offers the highest level of security, intuitive operation and flexible functionality. Fully customizable through a host of features designed around patient and caregiver satisfaction, the Secure II represents the benchmark in patient handling.

Features such as a retractable bed frame, centrally-located brake, intermediate side rail positioning and open architecture design help deliver convenience, flexibility and an unmatched level of safety for both patients and caregivers.

This bed can only be rented to healthcare facilities and cannot be rented for home or personal use.
---
* * * We do not provide equipment for home use * * *
Need help requesting a quote or have additional questions ? Let us know! Call us at 1.800.248.5882 or you can SEND US AN EMAIL
Be sure to SUBSCRIBE to our monthly equipment email to always stay up to date with special offers and new equipment arrivals.