Tollos Ultralift Patient Lift 600
---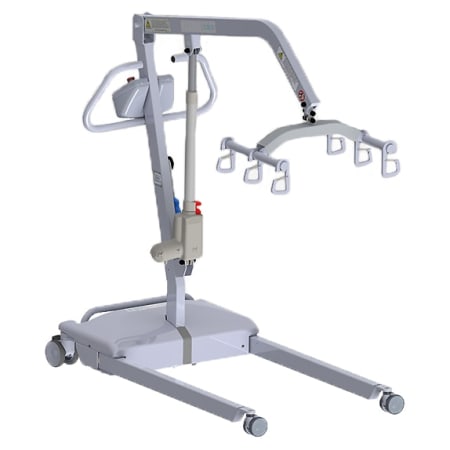 PRODUCT DESCRIPTION
The Tollos Ultralift™ 3510XH is the industry standard for safe and comfortable patient lifts. The lift features a standard power base widening system allowing caregivers to perform all functions with the push of a button and no strain. It is also equipped with innovative iQ Technology™ to provide intuitive diagnostics for smarter lifting.

The Ultralift™ Mobile Floor Lift will lift patients up to 600 pounds, rotate a patient for an unobstructed 360 degrees and accomplish head first floor lifts and more. The boom raises up to 90.5" for maximum lifting height, while the spreader bar extends as low as 10" from the ground to easily accommodate patients on the floor.
---
* * * We do not provide equipment for home use * * *
Need help requesting a quote or have additional questions ? Let us know! Call us at 1.800.248.5882 or you can SEND US AN EMAIL
Be sure to SUBSCRIBE to our monthly equipment email to always stay up to date with special offers and new equipment arrivals.