Verathon Medical BladderScan i10
---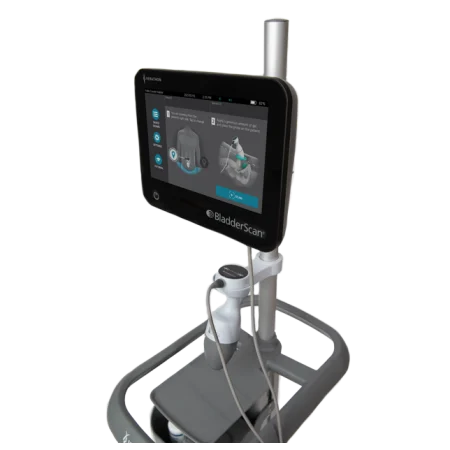 PRODUCT DESCRIPTION
BladderScan i10TM, is powered by ImageSense® technology and delivers trusted accuracy for every user. The accelerated workflow it provides allows caregivers to measure bladder volume in seconds. The device is very transportable throughout the healthcare facility and can be used in multiple care settings. Request a quote for more information to acquire this bladder scanner.
---
* * * We do not provide equipment for home use * * *
Need help requesting a quote or have additional questions ? Let us know! Call us at 1.800.248.5882 or you can SEND US AN EMAIL
Be sure to SUBSCRIBE to our monthly equipment email to always stay up to date with special offers and new equipment arrivals.