Masimo RAD-97 with NomoLine Capnography
---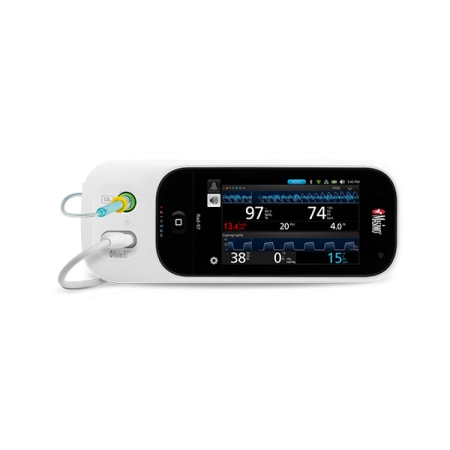 PRODUCT DESCRIPTION
The Rad-97 incorporates NomoLine Capnography with Pulse CO-Oximetry, providing clinicians with an overview of a patient's respiratory status in a compact, standalone device. An easy-to-understand display of capnography measurements is provided by the EtCO2 waveform in real time. A customizable display provides pertinent data at a glance and allows for quick assessment of patient status. Indicators illuminate in different colors to indicate the status of the capnography module.
---
* * * We do not provide equipment for home use * * *
Need help requesting a quote or have additional questions ? Let us know! Call us at 1.800.248.5882 or you can SEND US AN EMAIL
Be sure to SUBSCRIBE to our monthly equipment email to always stay up to date with special offers and new equipment arrivals.