Alaris 8110 Syringe Pump Module
---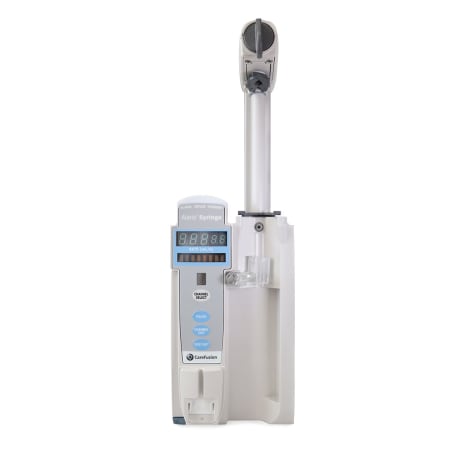 PRODUCT DESCRIPTION
The Alaris 8110 is a syringe module designed to work with the Alaris PC unit and the Alaris System. The Alaris 8110 combines precision instrumentation with advanced software to help ensure the right dose rate. It is intended for the delivery of fluids, medications, blood and blood products using intermittent or continuous delivery. This syringe pump module uses a pressure sensing disc which shortens the time to alarm and reduces the delays upon infusion start up.

The Alaris 8110 Syringe Module uses standard, single-use disposable syringes (with luer-lock connectors) and administration sets, designed for use on syringe pumps.

All the necessary tubing for the Alaris Syringe Module can also be purchased from Med One here.
We have quality IV Poles available for all infusion pumps.
---
* * * We do not provide equipment for home use * * *
Need help requesting a quote or have additional questions ? Let us know! Call us at 1.800.248.5882 or you can SEND US AN EMAIL
Be sure to SUBSCRIBE to our monthly equipment email to always stay up to date with special offers and new equipment arrivals.