Caire Eclipse 5L Concentrators
---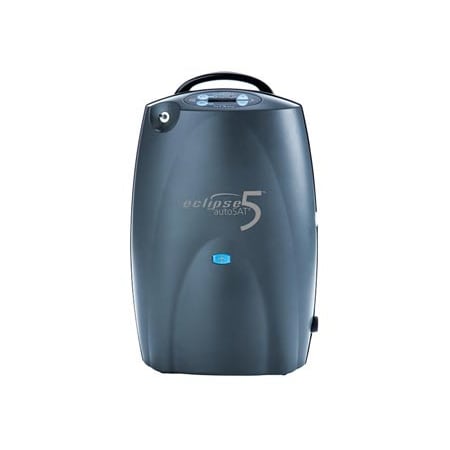 PRODUCT DESCRIPTION
The Eclipse 5 is CAIRE's proven, reliable, single-oxygen solution with 24/7 capabilities. This machine will have the ability to recharge the battery and the use all the flow rates in the car. With its advanced clinical features and high pulse settings, the SeQual Eclipse 5 is capable of supporting almost all oxygen users regardless of their oxygen prescription or disease state.
---
* * * We do not provide equipment for home use * * *
Need help requesting a quote or have additional questions ? Let us know! Call us at 1.800.248.5882 or you can SEND US AN EMAIL
Be sure to SUBSCRIBE to our monthly equipment email to always stay up to date with special offers and new equipment arrivals.