ResMed AirCurve 10 ST-A BiPAP
---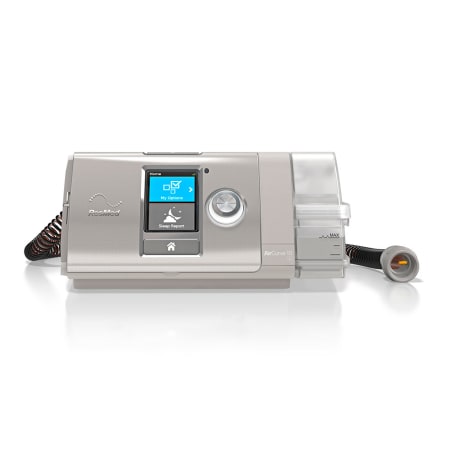 PRODUCT DESCRIPTION
The AirCurve™ 10 bilevel machines provide two pressure level settings, making it easier to inhale and exhale during sleep apnea treatment. They also offer access to myAir™, a free app that provides sleep scores, coaching, and more to support your treatment journey. The machines are available in different models, including the AirCurve 10 S Bilevel and AirCurve 10 VAuto, which treat obstructive sleep apnea, and the AirCurve 10 ASV, which treats central sleep apnea. With features like a built-in humidifier, enhanced Auto setting for climate control, user-friendly controls, and myAir support, these machines prioritize comfort and convenience.
---
* * * We do not provide equipment for home use * * *
Need help requesting a quote or have additional questions ? Let us know! Call us at 1.800.248.5882 or you can SEND US AN EMAIL
Be sure to SUBSCRIBE to our monthly equipment email to always stay up to date with special offers and new equipment arrivals.