ResMed AirSense 10 Autoset CPAP
---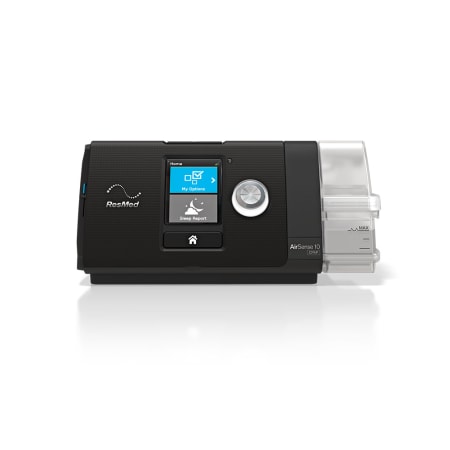 PRODUCT DESCRIPTION
The ResMed AirSense™ 10 AutoSet™ is a premium auto-adjusting pressure device with an integrated humidifier, cellular connectivity, and advanced event detection. It offers a quiet motor, SmartStart™ feature, pulse oximetry monitoring, remote access to settings via AirView™, and intuitive controls. The device ensures optimal therapy pressure with its AutoSet algorithm and provides comfort features like AutoRamp™, EPR™, and integrated humidification. Overall, it combines advanced technology, convenience, and user-friendly design for effective sleep apnea treatment.
---
* * * We do not provide equipment for home use * * *
Need help requesting a quote or have additional questions ? Let us know! Call us at 1.800.248.5882 or you can SEND US AN EMAIL
Be sure to SUBSCRIBE to our monthly equipment email to always stay up to date with special offers and new equipment arrivals.