Stryker FL19 Pediatric Cub Crib
---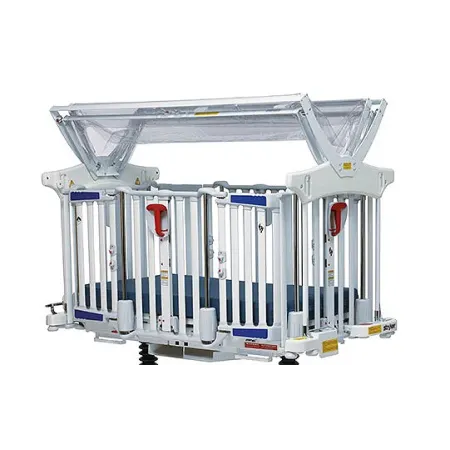 PRODUCT DESCRIPTION
The Cub Pediatric Crib has a simple, safe design that also has a warm friendly appearance that cultivates a comforting environment for small children and their families. Swing-open access doors allow convenient patient care without disturbing a sleeping child. The access doors have built-in safety features to help ensure a child cannot open it from the inside. This crib is a good rental choice for healthcare facilities that need a crib for their smallest patients.
---
* * * We do not provide equipment for home use * * *
Need help requesting a quote or have additional questions ? Let us know! Call us at 1.800.248.5882 or you can SEND US AN EMAIL
Be sure to SUBSCRIBE to our monthly equipment email to always stay up to date with special offers and new equipment arrivals.