BRANDON MAYO
Medical Equipment Delivery Driver / Corona, CA
I was born in Long Beach, CA but was raised and currently live in Temecula, CA. I enjoy traveling, going to concerts, collecting vinyl, and every now and then, playing or recording music. I like spending my spare time with friends, watching movies, or collecting retro artifacts. I also did some college at Mt. San Jacinto Community College and studied humanities.
At Med One, I am an Equipment Tech/Delivery Driver. I like being a part of something that really matters to everyone. As a part of the healthcare industry, there is a good sense of security, and you just know that this job isn't going away. I enjoy visiting all of our customers and giving them the satisfaction that they deserve from our company. It's definitely nice to know that they know us and trust us for their needs.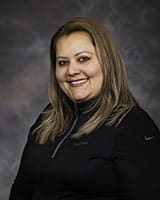 DAMARY SALAZAR
Inventory Clerk / Sandy, UT
Hello, I am Damary Salazar! I was born and raised in Venezuela and am the second of four siblings. My whole family still lives in Venezuela. For political and social reasons, I had to emigrate to the United States, where things have gone very well for us. Utah is a wonderful state for our children.
I've been with my husband for 20 years, more or less, and we have two great children: Aaron (the karate boy) and Nathalia (my artist). We love to travel. My parents took me to see new places, and that's the same thing I want to do with my family. I'm always planning our next destination or vacation...beach, here we come!
I have been working at Med One for three years, and I have a great work group. In the corridors, you often can hear our laughter because despite having a lot of work, we always find a way to do or say something funny.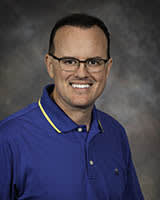 MIKE SCHMITT
Territory Sales Manager / Sanford, FL
I was born in Chicago and raised in the suburbs of Washington DC in Northern Virginia. I am married to a wonderful, loving wife, and we have been blessed with four amazing boys; a 25-year-old, 23-year-old twins, and an 18-year-old. I have one older brother who lives in Maine with his wife and children, and my parents live in Florida, about 10 minutes from me. I enjoy spending time with my family. To me, family is the most important thing in the world. We love sports, grilling out, and just enjoying each other's company.
I went to the University of Central Florida and graduated with two bachelor's degrees: one in political science and the other in public administration. At Med One, I am a Territory Sales Manager in the rental division, and I cover the great State of Florida! I love that we have the opportunity to make an impact serving our communities with the best and most affordable medical equipment in Florida.
During the pandemic, many people have suffered, but at Med One, we heard from many hospitals that they couldn't have gotten through this without Med One's help. I received frequent messages from hospital executives stating that Med One helped to save numerous lives by providing ventilators, infusion pumps, and other various equipment. It's a great feeling when you have a dedicated and committed team to support everything we are able to accomplish. We have that locally and nationally.