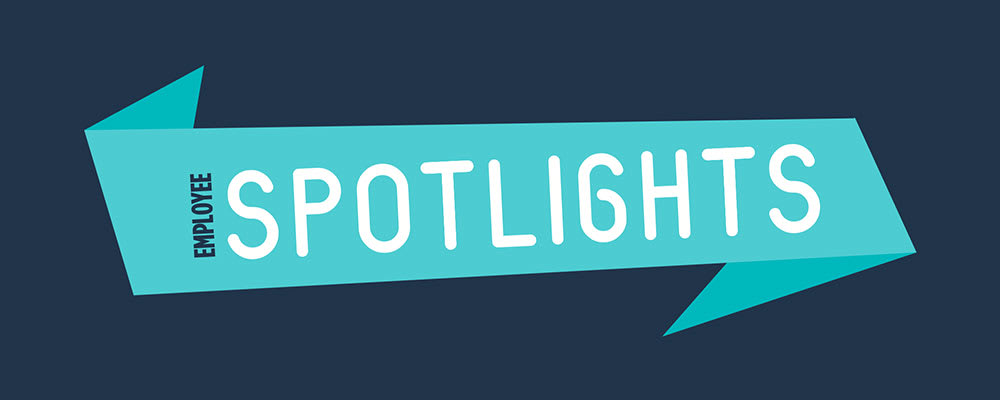 Employee Spotlights
Patrick Doyle / Donald Poles / Daina Lor
PATRICK DOYLE /
SYSTEM ADMINISTRATOR
Originally from my mom, I was born in Oklahoma (Sooner Nation) and later grew up half in Denver and half in Dallas. During those years—whenever school was out, I spent all my time in a small town at my grandparents working on our farm and clothing store. That's where I learned to work hard and appreciate life in the country. My appreciation was inspired by also growing up in the big city whenever school was in session.
I'm the oldest of 2 boys who grew up in a typical very poor and dysfunctional single-parent home. I wanted to be a rock star or Nascar driver growing up, but after a high school injury, I did what any athlete secretly wants to do in college: theatre! I have hundreds of performances under my belt, and it's a blast.
Once I kept having more month at the end of my money, I accepted that I had to find a better paying career. Over 20 years ago, I got into and still love the world of information technology.
I'm going on 19 years with my awesome wife and our "Brady Bunch" of 7 kids combined with 6 grandkids. I enjoy long walks on the beach, hiking, biking–wait, do people really read these? I love being onstage and performing; whether it's singing and playing guitar in a band, soloing, choir, or speaking at random Montage annual meetings. Recently, I got my ham radio license. Call sign: K7ODR (for ODoyle Rulez!) I also freelance and love design, graphic design, and video production.
I'm going on my 3rd year as a System Administrator in IT, and I love the variety plus the constantly evolving challenge of staying current and relevant in technology. The best part, though, is working with and serving each of my amazing customers who are all the great Med One employees. I cherish and honor the privilege of developing some strong relationships with many people here at Med One, and I appreciate each of you.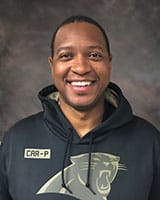 DONALD POLES /
BIOMED TECHNICIAN
My name is Donald Poles, and I was born in San Jose, California. I moved to Charlotte, North Carolina when I was ten years old and grew up there. I now have an amazing wife named Carrie, and we have two kids. Zoey is our daughter, and she is ten years old, and our youngest is named Austin and he is three years old.
I love to spend time with my family doing activities. I also like to spend time playing baseball. I was actually drafted in the 18th round of the 2002 MLB draft by the Kansas City Royals, so baseball has been a big part of my life. I also enjoy watching true crime documentaries and learning about geopolitics and world history.
Once I kept having more month at the end of my money, I accepted that I had to find a better paying career. Over 20 years ago, I got into and still love the world of information technology.
In North Carolina, I attended college and studied electronics. This helped me in my career now as a Medical Biomed Technician in Woodstock, Georgia. I enjoy being a part of this new office, and I especially like working on medical equipment and their electronic features. I also love that I get to help people by working on life-saving equipment for many Med One customers and their patients.
DAINA LOR /
DELIVERY DRIVER
My family came over as refugees in the 1980s after the Vietnam war. I was the first to be born in America in Long Beach, California. Then, in 1982, my family moved up to Sacramento to be with the rest of the family that also came over as refugees.
I have one brother and two sisters. My dad remarried, so I also have stepbrothers and stepsisters. During my free time, I usually go to the gym, and I also like to go biking with friends on the bike trails. Finding places to go hiking with friends is also fun.
At Med One, I am an Equipment Delivery Driver. My job is to make sure deliveries are done correctly and in a timely manner. I also communicate with staff to make sure things are done efficiently.
I've been in this industry for almost 20 years, and I like what I'm doing. I like that I am helping people get better and feel better even though we don't get to see the patient upfront. I know that the things we do now can make someone's life a little bit easier in the future, and that makes me feel good.